The Volunteer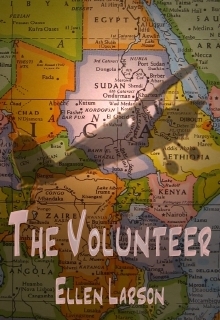 The Volunteer by Ellen Larson
Buy Kindle edition now
New Kindle Novella - priced right at $1.97
August 2009
A young woman travels to Sudan to teach English in the 1980s in this adventure novella (12,000 words). Life in expatriate Khartoum is daunting, but she revels in her regular flights to a research station in the countryside. Until she finds out that John Garang, head of the Sudenese People's Liberation Movement, is recruiting in a nearby village. Featuring Natalie Joday of the NJ Mysteries.
Author Ellen Larson lived and worked for over fifteen years in Cairo, Egypt. While working in that fascinating country as a language editor and publications specialist in the agricultural sector, she had the opportunity to meet a host of extraordinary people—from research scientists and ministers of agriculture to crackerjack secretaries and illiterate farmers. Although this story takes place in Sudan, many of the characters are based on her old friends.
Originally featured in Storyworld ezine.
.